I've always wanted a traditional garden gnome. With a pointy red hat and a blue coat and brass buttons and a fluffy white beard.
But I wouldn't keep him in my garden, I would take him travelling.
Or send him travelling with someone else, a la Amelie.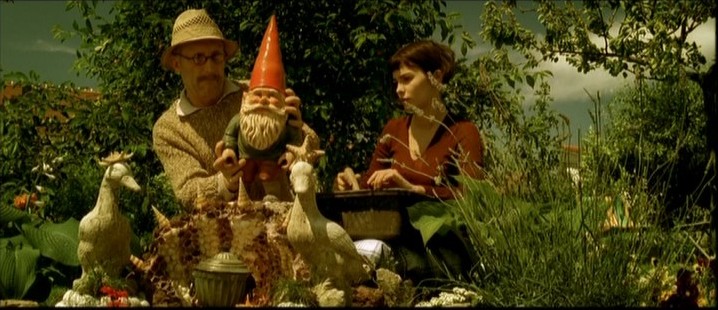 Image by Elloh
Travelling Gnomes:-
'The Travelling Gnome' by Doc18
'Garden Gnomes, Guru Humorului, Romania' by Irish Guy
'Checking the Strip' by Garth the Gnome
'For Kris' by Mr Moor
'Gnome at Sacre Coeur' by Pret a Voyager
'Gnome Away (St Petersburg, Russia) by Paintballgooroo2
'Gnome at the Lake (South Africa)' by Fredericjon
'Thor on the Great Wall, Badaling, China' by Planet Janet
'Bjorn Hitchhikes for an Elephant Ride' by Uberkenny
'The Gnome is Cold (Texas)' by HelenCE
And some travelling gnome links:-
Free the Gnomes!
Garden Gnome Sale
Garden Gnome Liberationists
The Prank
Swedish Nissa, by
me.
.
What would you call your garden gnome and where would you take him?